Posted on 05. Aug, 2013 by Michael Magnafichi in Podcast, Sports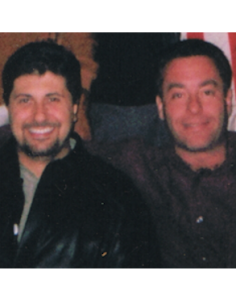 Hi everyone! It's Mike Mags with an update.
I would like to start by saying thank you for those of you who have faithfully tuned into the Magnafichi And Coconate Sports Podcast. For those of you who remember, we started the show in late May 2013 and as it turns out, our last show was August 1, 2013. We reviewed the program last weekend and decided that it was time to change a few things.
Frank Coconate has some other projects that he is working on. Therefore, he is stepping away from the sports Podcast. ANP's publisher, Joe Fosco, is basically useless when it comes to sports (Joe, don't be mad, you know I love you!). Therefore, I am seeking a new sports co-host in order to get back on track for the 2013 football season that is right around the corner.
It's a bit challenging to find willing participants to co-host because many people suspect that we are going to be targeted because of our popular Behind the Scenes piece.
From what I understand, Frank is amenable to coming on periodically as a special guest, so we will certainly keep that door open. I wish him well in his other endeavors. I believe that he will stay on as a political corruption columnist with ANP.
Now for the good news. Until we regroup and come back with our sports show, Joe and I are going to continue with the Behind the Scenes segment once a week. So far it looks as if we will be on this Wednesday, August 7, 2013.
I will be back soon! Take care everyone!