Posted on 17. Mar, 2017 by Susan Nolen in Current Events, Politics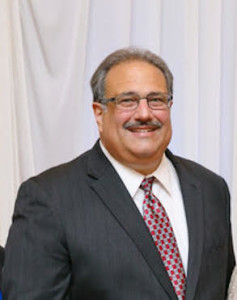 If you thought ANP's March 9, 2017, article on Schiller Park, Illinois' mayoral race was interesting (click here to read it), you will appreciate the information below.
Within the greater Chicagoland area, I have come to notice a current Leyden Township, Melrose Park, Cook County, Illinois, based building of fairly moderate size that was thoroughly covered on television in or around 2010 by Chicago's Fox News. The Fox News coverage pointed out a great deal of highly questionable activity emanating from said building, in addition to a notorious connection between the building and convicted Mafioso Robert Urbinati, et al.
I have reviewed a copy of said news segment, and wish to share it with you. You may view it below. (viewer discretion advised)
As far as I can tell at this time, the aforementioned single building of fairly moderate size has at least two different street addresses, which are 2121 and 2125 North 15th Avenue.
According to public records via the Illinois Election Board, this building is also linked to multiple businesses, corporations/LLCs, and other entities that serve as sources of financial support for numerous local heavy-hitting politicos. Among these politicos is Leyden Township Trustee, Schiller Park Police Commissioner, and Schiller Park Mayoral candidate Nick Caiafa. Caiafa's link to the building is through Schiller Park First, which is an entity of his political party.
ANP is conducting an ongoing investigative reporting assignment into matters and sources close to Trustee, Commissioner, and candidate Nick Caiafa. Anyone in the Leyden Township, Melrose Park and Schiller Park communities with knowledge on any of the information above, please contact ANP at tips@americannewspost.com.
Thank you!
Postscript: Melrose Park, Illinois, is primarily located in Proviso Township, however a small portion of the town is located in Leyden Township.